Mold Removal in Kearny, New Jersey
Finding mold in your Kearny home is a big problem. Mold needs to be removed quickly to minimize potential health risks to you and your family or co-workers, especially if anyone affected has asthma or allergies. Call EZ Restoration LLC for mold remediation Kearny residents have been counting on since 2013. If you live in Kearny and mold has been detected in your home or office, EZ Restoration LLC will remove it safely, quickly, and thoroughly. EZ Restoration LLC has been in the mold removal business in Kearny, New Jersey for 10 years.
Why EZ Restoration LLC for Mold Removal in Kearny
Fast and professional mold detection & removal
Hassle-free follow through with all insurance providers
Our professionals are trained in identifying hidden moisture sources
Conduct a thorough inspection for hidden mold
Provide complete and safe disposal of contaminated property
Aggressively dry all surfaces potentially contaminated by mold
---
If you have a mold problem, Kearny's mold removal expert are just a phone call away!
---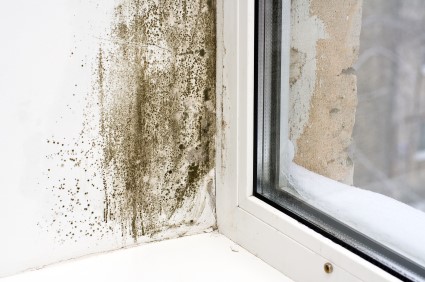 EZ Restoration LLC has been providing professional mold removal in Kearny, New Jersey for 10 years.
We assess your mold problem and recommend the best removal plan for you.
We contain the problem area to minimize cost.
We use state-of-the art equipment to detect hidden sources of moisture.
We ensure that the problem area is professionally and thoroughly cleaned.
We use high volume air movers and powerful dehumidifiers.
We use environmentally-friendly antimicrobial treatments to prevent bacteria, fungi, and mildew growth.
We use environmentally-friendly sanitizing agents to remove odors caused by mold.

Proudly serving Kearny, New Jersey since 2013
---
Call for FREE Mold Removal Quote
---
WHAT CUSTOMERS ARE SAYING:
5★★★★★ - "We had water damage on our ceiling and floor because of a clog in the condensate line in our central air. Cesar came by on a Saturday night to assess the situation almost immediately. His team was there by Monday morning, pulled out the ceiling, and put fans up to dry everything. A couple of days later, they were back and fixed the ceiling and repainted the entire room. They cleaned up everything after. It was like they weren't even there. They even helped us move some of the furniture back around the room. Cesar is very responsive, helpful, and knowledgeable. Highly recommend."

Kristina S., Water Damage Restoration in Hoboken, NJ

2023-04-26

5★★★★★ - "Cesar and the team at EZ Restoration were amazing. They were timely, efficient, and professional. They came in after the Nor'easter and quickly got our walkout clean and sprayed to prevent mold. We will 100% call them and can highly recommend them for any type of remediation work. Thanks Cesar and team!"

Richard G., Dry Out Services in Union City, NJ

2022-10-26

5★★★★★ - "I have used this company to remodel three different bathrooms, all beautifully designed abs good solid professional work. Very responsive when we wanted changes or were not sure we liked something. They also refinished two basements for us, Cesar helped to design, guide us in choosing flooring and materials . They built out strings and closets as well as walls, flooring, and shelving. I would highly recommend them to anyone who asked . Cesar and his team are honest, hard-working, stick to timelines and costs….but most importantly their work is professional, solid and lasting . I was so pleased to finally find a contractor I trust abs plan to use him in the future to all our projects."

Kim R., Water Damage Restoration in North Bergen, NJ

2022-10-26

5★★★★★ - "After Hurricane Ida, the entire lower level of our house was destroyed. We called many cleanup crews but only Cesar answered. We hired him and we're extremely pleased. He came the next day with his crew. They worked tirelessly, and continually until the job was done. Walls were cut, carpets pulled up, and anything we wanted to be removed was taken out, including a treadmill. They were very efficient and respectful of our remaining furniture. The next day he brought many fans and dehumidifiers. He returned several times to make sure the rooms were drying out. We were lucky to find his company and would highly recommend him. Carol and Lewis Schnapp."

Carol and Lewis Schnapp.

2021-09-13

5★★★★★ - "They were professional and very responsive, even without me on site. I will definitely use them again."

Suzanne B., Flood Damage in North Bergen, NJ

2021-04-15

5★★★★★ - "I am a contractor my self and sometimes a used other companies.
EX RESFARATION IS A RESPONSIBLE AND SERIOUS AND PROFESSIONAL"

Giovanny G., Water Damage Restoration in North Bergen, NJ

2020-10-16

5★★★★★ - "Second time in these circumstances I've called Cesar in what was an emergency to me. His team were there within a couple of hours of my first call and the job like the first time around has been handled with impeccable professionalism. Definitely recommend"

Lee L., Emergency Water Removal in North Bergen, NJ

2020-10-16

5★★★★★ - "We had water damage on our ceiling and floor because of a clog in the condensate line in our central air. Cesar came by on a Saturday night to assess the situation almost immediately. His team was there by Monday morning, pulled out the ceiling and put fans up to dry everything. A couple days later, they were back and fixed the ceiling and repainted the entire room. They cleaned up everything after. It was like they weren't even there. They even helped us move some of the furniture back around the room. Cesar is very responsive, helpful and knowledgeable. Highly recommend."

Kristina S., Water Damage Restoration in North Bergen, NJ

2020-10-16

5★★★★★ - "I would like to thank you for your prompt and reliable service in helping me dry up my basement after having water issues in my basement. I will definitly use your services in the future and recomend you to anyone that needs your services."

Zak of Zak Magic Entertainment Group, Water Removal

2014-07-01

5★★★★★ - "We have recently received services from a couple of gentlemen from EzRestoration LLC that were EXCEPTIONAL. Not only was the service extremely professional and efficient they understood the sensitivity of our product getting all the moisture out of the room as well as sanitizing the space. Hopefully we don't have another flood situation but if we did EzRestoration LLC has been put in our speed dial just incase. Thank You Cesar for all the help on Sunday April 13, 2014 WE APPRECIATE IT!"

Water Damage Restoration

2014-07-01

5★★★★★ - "The EZ Restoration team was amazing in my time of need.  After calling at 1am due to a major water leak, the team was at my apartment within 30 minutes.  They made the process painless and were on time for all of the follow up work involved in getting our home back in shape. Cesar and team, thank you so so much again for everything.  I was so lucky to find you!  Thanks for taking care of our home." Ferris D'Angelo"

Anonymous, Emergency Plumbing in Brewster, NY

2014-07-01
---
Call for FREE Mold Removal Quote
---