Mold Removal
Mold can pose serious health risks and can spread quickly through your home or business if left unchecked. Quick response time is critical for minimizing health risks to you and your family or co-workers. EZ Restoration LLC has been handling mold removal since 2013.
---
Call for a FREE Quote
---
Don't Let Mold Get a Hold of Your Property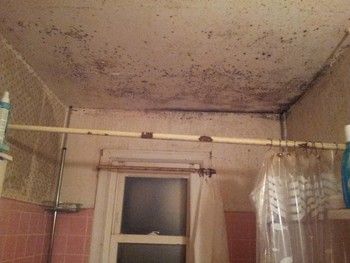 Call (844) 289-7209 to speak to one of our mold removal specialists. EZ Restoration LLC assesses your mold problem and recommends a solution.
We act quickly to contain problem area.
We use state-of-the art equipment to detect hidden sources of moisture.
We ensure that the problem area is professionally and thoroughly cleaned.
We use high volume air movers and powerful dehumidifiers.
We treat all surfaces to kill bacteria, fungi, and mildew.
Deodorize and sanitize to remove odors caused by mold.
EZ Restoration LLC has been in the mold removal business for 10 years.
Get Rid of Mold - Fast!
EZ Restoration LLC, professionally removing mold from homes and offices since 2013
Fast and professional mold removal
Hassle-free follow through with all insurance providers
Our professionals are trained in identifying moisture sources
Thorough inspection for hidden mold
Thorough and safe disposal of contaminated property
Complete drying of all surfaces potentially contaminated by mold
Restoral of property to a pre-loss condition
Get Back to Business in No Time!
Call (844) 289-7209 for 24/7 emergency service.
Fast and professional clean up for your home or business.
We work directly with your insurance provider so you don't have to.
EZ Restoration LLC has been in the mold removal business since 2013.
---
Call for Fast FREE Quote
---