Natural Disaster Cleanup & Reconstruction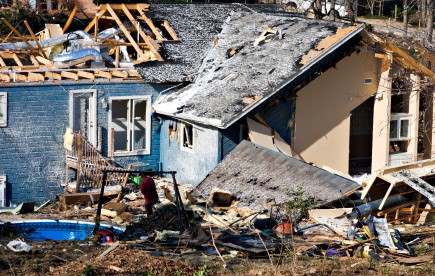 Structural damage can be caused by flood, fire, and powerful winds. EZ Restoration LLC evaluates the damage to your property and recommends a cost-effective reconstruction solution.
EZ Restoration LLC Makes Your Safety a Priority
For 24/7 emergency service, call (844) 289-7209
Emergency board up services
Priority on ensuring structural integrity of your building
Safe disposal of all debris and contaminated property
Emergency heating & electrical service
Temporary power generators
Roof inspection
We work directly with your insurance provider so you don't have to
EZ Restoration LLC Assesses All Damage, Including:
Structural damage
Damage to personal belongings
Stabilization cost
Repair to damaged areas
Construction restoration to return your property to a pre-loss condition
Estimate of time to restore your property
Destruction Reconstruction
EZ Restoration LLC gets on site quickly to assess your damage and recommend a cost-effective reconstruction plan.
Provide expert residential and commercial building repair by highly-skilled carpenters
Our skilled craftsmen restore your property with the highest quality construction materials available
Restoral of all electrical & heating services.