Water Damage Restoration in Harrison, New Jersey
Repairing water damage to your Harrison property is what we do best. If you have water damage, Harrison, New Jersey's water damage expert, EZ Restoration LLC is just a phone call away.
We know that accidents happen. One of the kids left the faucet running. The toilet overflowed. A branch fell on your roof. Whatever the cause, you now have a big mess.
Water damage needs to be dealt with immediately so you don't have bigger problems down the road. If you live in Harrison, water damage experts EZ Restoration LLC will get your property back to normal with quality restoration.
EZ Restoration LLC offers water damage restoration Harrison residents have trusted since 2013. We will expertly and professionally restore your Harrison home or office with the highest quality materials available.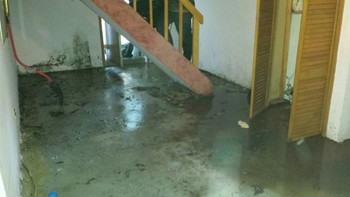 Call Harrison's water removal pro: (844) 289-7209
24/7 emergency service in Harrison, NJ and surrounding towns.
EZ Restoration LLC gets to you quickly because we service the Harrison area.
We handle all insurance paperwork so you don't have to.
We have the best equipment in the industry.
We get rid of the water damage and restore your property
We get rid of bacteria, fungi, and mildew.
We use environmentally-friendly sanitizing agents to remove unpleasant odors.
EZ Restoration LLC knows how to take care of water damage in Harrison caused by:
Weather

heavy rainstorms

storm damage

rapid snow melting

Broken appliances

water heater problem

dishwasher overflow

washing machine overflow

Pipe obstructions

roots growing through pipes

broken pipes

leaking pipes
When you have water damage in your Harrison property, call (844) 289-7209 for quality restoration services.
EZ Restoration LLC's

expert carpenters and craftsmen repair all structural surfaces with high quality materials
We safely get rid of all damaged materials & debris
Professionally clean all affected areas
Handle all insurance paperwork and ensure all permits are in place
Serving Harrison, New Jersey customers since 2013
---
Call for FREE Water Damage Restoration Quote
---
WHAT CUSTOMERS ARE SAYING:
5★★★★★ - "After Hurricane Ida, the entire lower level of our house was destroyed. We called many cleanup crews but only Cesar answered. We hired him and we're extremely pleased. He came the next day with his crew. They worked tirelessly, and continually until the job was done. Walls were cut, carpets pulled up, and anything we wanted to be removed was taken out, including a treadmill. They were very efficient and respectful of our remaining furniture. The next day he brought many fans and dehumidifiers. He returned several times to make sure the rooms were drying out. We were lucky to find his company and would highly recommend him. Carol and Lewis Schnapp."

Carol and Lewis Schnapp.

2021-09-13

5★★★★★ - "I am a contractor my self and sometimes a used other companies.
EX RESFARATION IS A RESPONSIBLE AND SERIOUS AND PROFESSIONAL"

Giovanny G., Water Damage Restoration in North Bergen, NJ

2020-10-16

5★★★★★ - "We had water damage on our ceiling and floor because of a clog in the condensate line in our central air. Cesar came by on a Saturday night to assess the situation almost immediately. His team was there by Monday morning, pulled out the ceiling and put fans up to dry everything. A couple days later, they were back and fixed the ceiling and repainted the entire room. They cleaned up everything after. It was like they weren't even there. They even helped us move some of the furniture back around the room. Cesar is very responsive, helpful and knowledgeable. Highly recommend."

Kristina S., Water Damage Restoration in North Bergen, NJ

2020-10-16

5★★★★★ - "We have recently received services from a couple of gentlemen from EzRestoration LLC that were EXCEPTIONAL. Not only was the service extremely professional and efficient they understood the sensitivity of our product getting all the moisture out of the room as well as sanitizing the space. Hopefully we don't have another flood situation but if we did EzRestoration LLC has been put in our speed dial just incase. Thank You Cesar for all the help on Sunday April 13, 2014 WE APPRECIATE IT!"

Water Damage Restoration

2014-07-01

5★★★★★ - "They were professional and very responsive, even without me on site. I will definitely use them again."

Suzanne B., Flood Damage in North Bergen, NJ

2021-04-15

5★★★★★ - "Second time in these circumstances I've called Cesar in what was an emergency to me. His team were there within a couple of hours of my first call and the job like the first time around has been handled with impeccable professionalism. Definitely recommend"

Lee L., Emergency Water Removal in North Bergen, NJ

2020-10-16

5★★★★★ - "I would like to thank you for your prompt and reliable service in helping me dry up my basement after having water issues in my basement. I will definitly use your services in the future and recomend you to anyone that needs your services."

Zak of Zak Magic Entertainment Group, Water Removal

2014-07-01

5★★★★★ - "The EZ Restoration team was amazing in my time of need.  After calling at 1am due to a major water leak, the team was at my apartment within 30 minutes.  They made the process painless and were on time for all of the follow up work involved in getting our home back in shape. Cesar and team, thank you so so much again for everything.  I was so lucky to find you!  Thanks for taking care of our home." Ferris D'Angelo"

Anonymous, Emergency Plumbing in Brewster, NY

2014-07-01
---
Call for FREE Water Damage Restoration Quote
---