Fire Damage Restoration in North Bergen, NJ 07047
Restoring your North Bergen home or office after a fire is our business. We know that you need to feel safe and to know that your property value has been restored. When you have fire damage, North Bergen, New Jersey's restoration expert, EZ Restoration LLC will take care of the damage and get you back on your feet.
When you have a fire in your North Bergen home or office, the damage can be devastating. Furthermore, fire damage can compromise the structural integrity of your building and put you and your family or co-workers at risk. EZ Restoration LLC takes care of the damage control when you need it most.
Call EZ Restoration LLC, North Bergen's fire damage restoration expert: (844) 289-7209
EZ Restoration LLC makes your safety a priority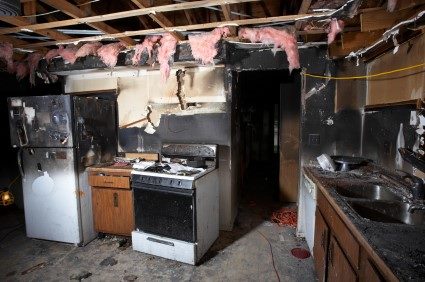 24/7 emergency service in North Bergen, NJ
Ensure that your building is structurally safe
Provide temporary electrical service
Provide emergency board up service to protect your property from further damage or vandalism
Provide power generators
EZ Restoration LLC has been providing professional fire restoration services in North Bergen, New Jersey for 6 years. We conduct thorough inspections for common causes of fires, including:
System Malfunctions
Fire damper & smoke dampers
Oil burner
Creosote buildup in chimney
Electrical Problems
Loose or frayed cords
Inadequate wiring that is not up to code
Overuse of extension cords
Overloaded outlets
Electrical wires run under rugs or furniture
Improper Storage or Placement
Improper storage of flammable liquids, including: fuels, solvents, cleaning products, thinners, adhesives, paints
Improperly placed portable heaters
When disaster strikes, call (844) 289-7209 for quality fire damage restoration services in North Bergen
EZ Restoration LLC's expert carpenters and craftsmen repair all structural surfaces with high quality materials
Professional carpet & upholstery cleaning
Restoral of electrical service
Thorough wall and ceiling cleaning
Soot removal from hard surfaces, including brass, aluminum, chrome, marble, tile, and porcelain
Environmentally-friendly deodorizing to eliminate smoke and fire odors

Serving North Bergen, New Jersey since 2013.
WHAT CUSTOMERS ARE SAYING:
"The EZ Restoration team was amazing in my time of need. After calling at 1am due to a major water leak, the team was at my apartment within 30 minutes. They made the process painless and were on time for all of the follow up work involved in getting our home back in shape. Cesar and team, thank you so so much again for everything. I was so lucky to find you! Thanks for taking care of our home."

Ferris D'Angelo
---
5★★★★★ - "I would like to thank you for your prompt and reliable service in helping me dry up my basement after having water issues in my basement. I will definitly use your services in the future and recomend you to anyone that needs your services."
Zak of Zak Magic Entertainment Group, Water Removal
2014-07-01
---
5★★★★★ - "We have recently received services from a couple of gentlemen from EzRestoration LLC that were EXCEPTIONAL. Not only was the service extremely professional and efficient they understood the sensitivity of our product getting all the moisture out of the room as well as sanitizing the space. Hopefully we don't have another flood situation but if we did EzRestoration LLC has been put in our speed dial just incase. Thank You Cesar for all the help on Sunday April 13, 2014 WE APPRECIATE IT!"
Water Damage Restoration
2014-07-01
---
Call for FREE Fire Damage Restoration Quote
---